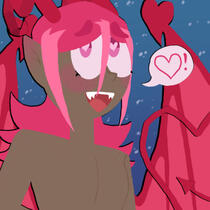 Prince
!!ʀʏᴀɴ/ᴘʜɪʟɪᴘ/ᴄʟᴀᴜꜱ!!

Nice to meet you! My pronouns are he/him!
Interested in talking to me? Feel free to get in touch via any of my social medias, or my discord ; Claus ★#5233
---
!! Commission Status !!

✦ Normal Stuff - Open!
✦ Kalon Growths - Open!
---------------------------------------
! Prices ! (Will be linked eventually)
! Current Queue ! (Will Be Linked Eventually)
My current interests/Hyperfixations!
do we share any, haha

✦ South Park (Lots of AUs included)
✦ Eddsworld (AUs Included hoo hoo)
✦ Gotham
✦ Lots o' Video Games (Kingdom Hearts, God Eater, Final Fantasy, + more)
✦ Steven Universe
✦ Epithet Erased
✦ Shameless
✦ It
✦ Pokemon
✦ Some animes (Overlord, Haikyuu, Fullmetal Alchemist)

There's certainly more but I can't think of a lot atm, so feel free to ask!
Guess whose a System!

Hi, I'm a traumatized lad so I've got a system.
Are you interested in learning more about Dissociative Identity Disorder (DID)? Feel free to ask about my system.

Currently the people who will talk a lot to ya' are some of my protectors or someone whose bold and currently fronting, haha.

They're not scary. Don't be afraid to ask questions!

Having a system doesn't change my friend demeanor, even if you think it will, don't be scared to talk to me!